You've got a new puppy at home, congratulations!  There's nothing quite like the excitement of bringing home a bouncing furry bundle of joy. All you can think about is picking out beds, crates, toys, water bowls, collars and more. There is a little bit more to raising a new new puppy than nesting and cuddles.
It is important that your newest family member gets their shots to keep them healthy and safe. But, how do you wade through all of the options?  It can be hard to tell between the legally require vaccines, the recommended vaccines, and optional ones too. How can you be sure you are getting the right ones?
Luckily we've complied some information for you in this overview of the shots your new puppy needs.
The Core Vaccines (click the name for details):
A lot of times your puppy may already have their first round of shots. They will need boosters of these throughout the first year of their life, and then every few years throughout adulthood. And you will often see the main shots abbreviated as, DHPP (Distemper, Hepatitis, Parvo and Parainfluenza). The DHPP and the rabies shots are needed every 1-3 years.
Optional Vaccines (click the name for details):
Depending on where you live or how much time your dog will spend outdoors or with other animals, your vet may recommend these as well.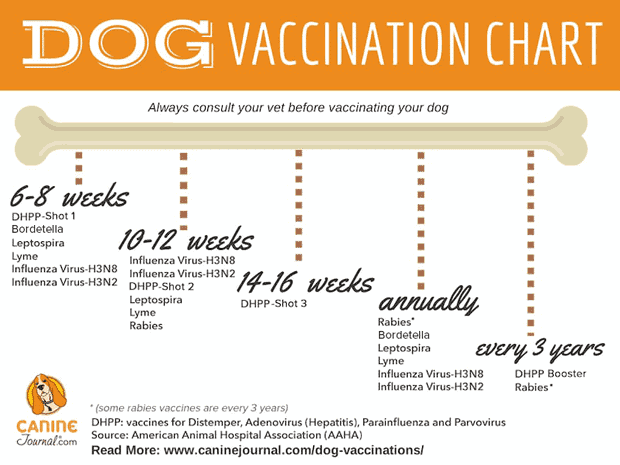 When you get your new puppy set up at home, make an appointment with your local vet as soon as you can. Getting them on a shot schedule is not only important to their health, but also to the health of any dogs with which they will come in contact. It is vital that you do not take your puppy to a dog park until they are at least 12 weeks old. That's because your puppy's tiny immune system isn't equipped to handle the exposure to bacteria and diseases.
Once you've got them on schedule with your vet, it's time for pounces, fetch, cuddles and more!